How to sell your house quickly and without hassle : our tips
Published on 17/04/2019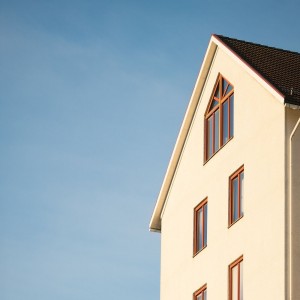 Choose your broker carefully
In order to be well supported during the selling process, you must choose with great care the real estate broker who will be in charge of your file. To do this, find out about the sales made by the different candidates on the list, while asking your friends and family for suggestions about their own experience selling with a
broker
.
So keep in mind that the key is to gather as much information about the candidate as possible to ensure that he or she is the right person for the job! Also, never forget to verify that your broker is member of the
Organisme d'auto-réglementation du courtage immobilier du Québec (OACIQ)
.
Set a reasonable price
Of course, any homeowner selling their home wants to get the most for their money. But keep in mind, at the outset, that a price too high is sure to be a strong deterrent to potential buyers. Therefore, you will have to compare your property with the posted selling price for those that have similar characteristics to yours, whether it be the year of construction, the materials used or the renovations done on the property. To be sure that the price you set really corresponds to what you will be able to obtain on the market, get the help of a certified appraiser.
Capitalize on the visibility of your property on the market
It is possible to believe that a single ad on a site will allow you to sell your property quickly, it would be better to optimize your visibility. This will allow you to reach more people while highlighting what distinguishes your home from others currently for sale. Therefore, don't hesitate to post your listing on several websites, on social media and even in specialized magazines.
Remember that trust is the key
Since the purchase of a property is a major investment, it is crucial to give potential buyers confidence. To achieve this, fill out an honest seller's declaration form that will be available for viewing by a serious buyer. The latter will then be able to know more about the condition of the property, as well as be certain that the price offered for the house is not too high.
If you have had problems with your property, mention it. If the buyer realizes you have not been transparent in completing your disclosure statement, you can be assured that he or she will take legal action against you to obtain compensation.
Clean thoroughly and rearrange rooms as needed
It's hard to argue with the fact that a house will always look better if it's clean. Your visitors will be inspecting every room, so be vigilant in this regard. Don't neglect anything: floors, carpets, walls and furniture, everything should be impeccable!
In addition, make sure to highlight each room. Make your old furniture invisible and rent some if necessary, it will certainly give your house a new look and rejuvenate it in no time!
Learn about your obligations
In order to avoid any legal action or dispute with the new owner, you must absolutely find out what your obligations are as a seller, especially concerning the presence of hidden defects. The
OACIQ
can provide you with more information on this subject.
Do business with a Remax real estate broker to
sell your property quickly
. He will be able to give you all the information you need to make the process as smooth as possible.
Selling a property always involves a certain amount of uncertainty as to how long it will take before we can finally move to a home that better suits our needs. In order to make sure that this waiting period is as short as possible, here are our best recommendations!