How to choose a good real estate broker
Published on 13/12/2022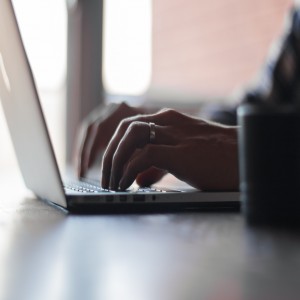 buy a property
is to go on a search engine and type the expression "
real estate broker
". They are then faced with an impressive quantity of results, generally adapted to their geographical location but not necessarily classified in any other way.
From personal sites to real estate organizations to bidding platforms, it's easy to feel lost when faced with the volume of choice. So, how do we find the right real estate broker, the one with the right experience, while surfing the web? Here are a few tips to consider in order to ensure that you are dealing with competent people who are concerned about establishing a good relationship with their clients.


Searching for a real estate broker on the internet: where to start?
As mentioned before, we often start by using search engines. This is the first logical step to obtain names and references. But once you have the results in front of you, how do you differentiate between good and bad brokers, or at least those who offer the kind of services you are looking for?


Check the reputation
First, you need to see if there are any comments about them on the different platforms, whether it is search engines or social networks. People tend to want to share their experience on the internet, whether it is positive or negative. So you can check the comments shared in these places to get an initial idea.
Be careful, however, not to base your entire impression on this criterion as there is not always a guarantee that these comments are entirely authentic.


Social Networks
One of the places you can go to find out more about a particular
real estate broker
is on social networks. These days, most brokers have a Facebook page, a LinkedIn profile, and even an Instagram account where they post content and interact with their clients. You'll find reviews left by past clients, as well as listings for currently available properties. You can also use social media to take the first steps in communicating with brokers.


The real estate broker's website
To increase their visibility and present the properties that are currently for sale, many brokers have their own websites. These sites also allow them to present the people who are part of the broker's team. Do not hesitate to visit several sites, compare them and evaluate the way brokers decide to present themselves to visitors. Do they have any client testimonials to share? Here are some examples of elements that can be put forward on websites.


Checks that can be made on the web
One of the advantages that comes with the Internet is that anyone can perform certain verifications regarding the real estate broker, the validity of his or her licenses and possible legal or quality of service issues. Indeed, you can check if the broker's license is validated by consulting the
OACIQ
website (
Organisme d'autoréglementation du courtage immobilier du Québec
). You can also consult the
SOQUIJ
site to see if her has ever been sued and the
OPC
site (
Office de la Protection du Consommateur
) to see if he has ever had to respond to complaints.


Things to consider when choosing a real estate broker
The internet search allows you to compare different real estate broker profiles. You can then evaluate the type of services offered, the properties currently for sale and some for the working methods of these people. This will allow you to see if any of their brokers have the little "extra" that makes a difference.
Of course, this part of the process is just the beginning. Next, you need to meet with the brokers in person to see the chemistry work. Indeed, there is no substitute for face-to-face contact. So, it is recommended that you make an appointment in person or over the phone to talk to the people and learn more about their rates and working methods. Then you can make an informed choice to find a broker who will take care of
selling your house
or helping you
buy a condo
of your dreams, for example.
Real estate brokers have been part of the real estate business for a long time, but in this day and age where the internet is a ubiquitous part of our lives, they way you choose your broker has changed. Indeed, the first reflex of many people when they are looking to sell or