Discover cultural richness, historical charm and urban effervescence
Published on 29/06/2023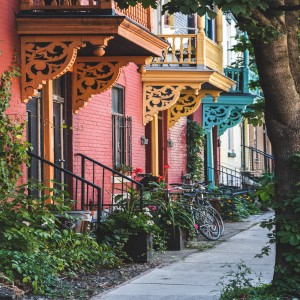 Welcome to Montreal: A dynamic, multicultural city
Discover cultural richness, historical charm and urban effervescence


Welcome to
Montreal
, Quebec's metropolis and one of Canada's most dynamic cities. Montreal is a cultural crossroads where history, diversity and energy meet. With its rich arts scene, renowned festivals and lively neighborhoods, Montreal offers its residents an exceptional quality of life.
A unique blend of history and modernity
Montréal's fascinating history dates back more than 375 years. From its historic buildings to its modern architecture, the city offers a striking contrast between past and present. Take a stroll through the streets and you'll discover architectural treasures such as Notre-Dame Basilica, the Old Port and majestic Mount Royal.
Montreal real estate: a diversity of styles and neighborhoods
The Montreal real estate market is booming, offering a variety of property types. From modern condos to charming townhouses, there's something for every taste and budget. Whether you prefer the bustling downtown or the quiet suburbs, Montreal has something to offer every buyer.