Montreal's best neighbourdoods for young families
Published on 31/01/2021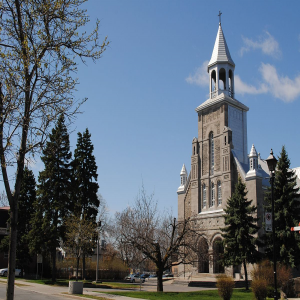 Montreal is full of friendly and pleasant residential neighbourhoods, with many services and a strong community life. Knowing this, it is interesting to take a look at the different sectors to see their advantages in order to choose where to look for
purchase of a home
.


Here are 5 Montreal neighbourhoods to settle in with your family.
Most Montreal neighbourhoods, including the Plateau, Saint-Henri, Anjou, Ville-Mont-Royal, Outremont, Verdun and Hochelaga-Maisonneuve, offer very interesting living environments for raising a family. That said, we have chosen 5 areas where both the real estate market and living environment attractive to young families.



Rosemont-Petite-Patrie : a lively neighbourhood
Rosemont-Petite-Patrie is a very large and diverse neighbourdhood. From Little Italy to the Angus Shops, via Maisonneuve Park, there is something for everyone! The tree-lined residential streets and criss-crossing alleys are never far from the commercial arteries that serve as the local downtown. Real estate ranges from single-family homes with lots to condos in multiplexes.
Many residents of Rosemont emphasize the fact this neighbourhood offers many services for families, that there are as many green spaces and that the living environment is very conducive to forming a very rich neighbourhood life.


Villeray : near the Jean Talon Market and Jarry Park
A little further north, Villeray attracts people with its proximity to the inner city and its peaceful lifestyle. The small local shops are highly appreciated, and the Jarry Park is a must, providing a wonderful playground for young and old alike to let off steam.
The neighbourhood is a home to a number of user-friendly multiplexes, but there are also many charming single-family homes.


Ahuntsic : proximity to water and village spirit
On Sundays, families living in Ahuntsic go to Fleury Street West for brunch and then take a walk in Île-de-la-Visitation nature park. This is the kind of typical portrait that attracts many people to this neighbourhood.
In some respects, Ahuntsic manages to combine city life with the advantages usually associated with the suburbs. It is first and foremost a quiet area with many points of interest in development. Its proximity to the Rivière des Prairies and its heritage homes give it a lot of charm.


Notre-Dame-de-Grâce : beautiful homes and communities of the world
"NDG", as the locals say, is the kind of place where you quickly feel at home. This diverse neighbourhood offers a rich environment for growing youth.
The diversity of housing types is also one of its strengths, as there are many heritage buildings as well as several modern developments. Because of its proximity to several large schools covering all levels of education, young families know that by moving to the neighbourhood, they will be here for the long term.


Lasalle : accessible and family-friendly
Farther from downtown than the previous 4 areas, Lasalle still fits into the list. It is a place where properties are affordable and where the buildings are relatively modern compared to other Montreal neighborhoods.
Lasalle attracts a lot of people because of its proximity to nature, notably the St. Lawrence River and the large Angrignon Park. Finally, the district is well served in terms of services and bicycle paths and public transportation make it easy to get around.
Looking to settle down with your family in a Montreal neighbourhood? Use the services of a
real estate broker
who will guide you in your search to
buy a house
. He will know how to find the place that best suits your family's needs.
Who says city life isn't for young families?